This is going to be a very short blog. I just wanted to acknowledge how grateful I am for the life I'm living here in Cabo with Ron. We wake up every morning to another perfect day and rarely with a set plan. After a lifetime of working , it is pure luxury to sleep until your body is rested and not to the annoying sound of an alarm clock.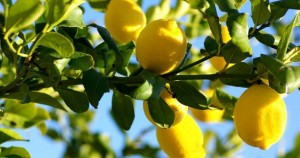 It occurred to me tonight as I was preparing a marinade for some steaks we'll be sharing with our friend, Angeles, tomorrow. I needed fresh lemon juice and grabbed my flashlight and headed behind the house to pick the lemon I needed from our tree. For the Spaghetti Olio y Aglio I was preparing a bit later, I needed fresh parsley and walked out the front door onto our deck and clipped the fresh herb from our Tower Garden.
We just shared a wonderful week with our dear friends Peter and Sherry – one of the great perks of living in a tourist destination is that we always have lots of people visiting us. We have several more friends scheduled to arrive over the next few months and it is such a delight and privilege to share some of our life here with them.
It's been a horrendous winter in Canada and parts of the United States, and here we are in Cabo in the middle of January living such a different and special life. I'm incredibly grateful for the love and life we share – thank you, Ron.