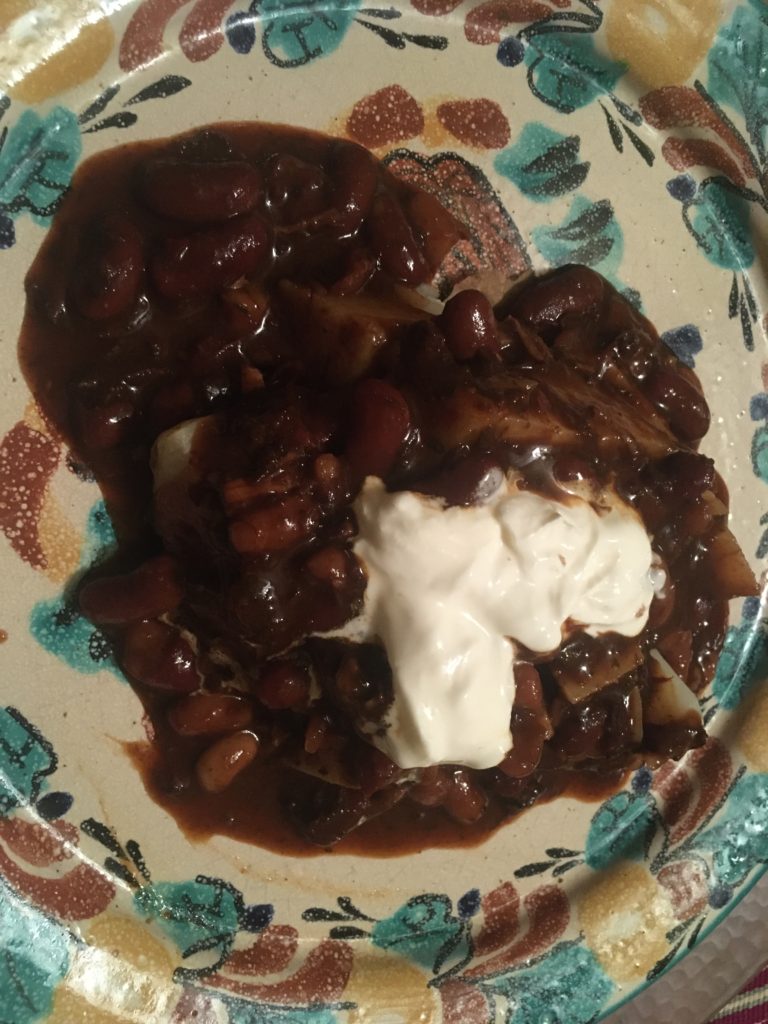 I bought an Instant Pot last season and brought it down to Cabo. I've had a lot of fun playing with it and experimenting with foods and recipes.
Ron has told me often about a recipe he used to make that he absolutely loved called Chili Colorado. The name has nothing to do with the State of Colorado, but rather the color of the sauce (literally colored red). This is a traditional Mexican stew made with either pork or beef and is wonderfully flavored with the combination of dried chiles used to make it: ancho, pasilla, and guajillo. Please note that these dried chiles should be pliable to ensure maximum flavor – if they are dried out, they will have far less to offer this dish.
Ingredients:
3 cups chicken stock
5 ancho chiles, stems and seeds removed
2 pasilla chiles, stems and seeds removed
2 guajillo chiles, stems and seeds removed
2 lbs. boneless pork shoulder (beef roast may be used as well), cut into 3/4" pieces
1/2 tsp. salt
1/2 tsp. black pepper
2 tbsp. vegetable oil
8 cloves garlic, chopped
1 tbsp. ground cumin
2 tbsp. fresh sage, chopped
2 tbsp. fresh Mexican oregano, chopped
2 bay leaves
1 – 14 oz. can of pureed tomatoes
1 tbsp. brown sugar
1 bottle of beer
Method:
Heat chicken stock in a saucepan. When boiling, add the chiles, then cover and remove from heat. Let sit for about half an hour to allow the chiles to soften. Put the chiles and all of the soaking liquid into a covered blender and purée until very smooth.
Season the pork pieces with salt and pepper. Heat the oil in the Instant Pot using the Sauté function. Add the meat and brown. Add garlic, cumin, oregano. bay leaves, tomatoes, brown sugar and beer. Stir in the chile purée, cover and cook for 30 minutes using the Pressure feature and Pork selection.
The first night that we had this chili, I served it over white rice with a dollop of sour cream on top. The second night, I added some cooked kidney beans (many chili aficionados would baulk strongly at that!) and served it over baked potatoes, again with a dollop of sour cream on top. Neither of these treatments is authentically Mexican, as it would be served with Mexican rice, flour or corn tortillas and perhaps some beans a la charra on the side. However you like to enjoy it, this is a delicious dish that is prepared rapidly with the use of the Instant Pot.