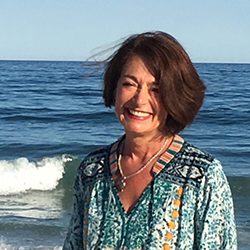 Please allow me to introduce myself. My name is Linda Matthie and I love to live life with passion and purpose! I have the great fortune to live in and visit many places during the course of any year: Alberta (Canada), New York, Cabo San Lucas (Mexico) and many places between and beyond!
Every spring, my partner, Ron, and I drive from Cabo to northern California, then on to New York where Ron teaches tennis all summer in the Hamptons. While Ron is working, I return to Canada to spend time with family and friends, and consult as a Joint Venture Specialist in the petroleum industry. For the past four years I have been working with a company, MentorCloud, to foster global mentoring (our shared goal is to connect 100,000,000 million people world-wide in mentoring relationships). Every fall, Ron and I head back to Cabo and we take a different route every time. Both of us enjoy great food, wine and travel (obviously!), and our adventures make for some interesting stories and experiences.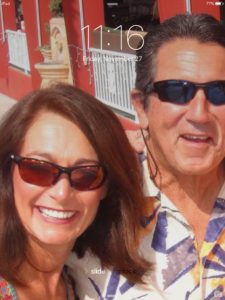 The idea for this blog was planted by our dear friend, Julie, from Boston, who thought that our journeys would have appeal to a much larger audience. As I love to write (I've written and published three national best-selling cookbooks), take photographs, entertain, eat great food, drink wonderful wine, and travel – it seemed like a perfect fit!
As mentioned, I'm the co-author of the best seller entitled The Fire 'n' Ice Cookbook – Mexican Food with a Bold New Attitude and author of the best sellers entitled Light the Fire – Fiery Food with a Light New Attitude! and The Hot Sauce Bottle Cookbook: Recipes that Sizzle – Sauces that Cook! The brand "cooking with fire" reflects my commitment to doing things that ignite and maintain passion. I wrote the series of cookbooks to share my burning desire for healthy, fiery foods of the world and am dedicated to sharing my passion for fiery fare and creating fabulous, fun and flavorful food characterized by healthy and light recipes.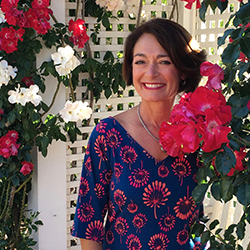 My passion continues with this blog as I share new recipes, both my own and from other sources, reviews on restaurants, wines and tequila (thanks to Ron!), travel, and opinions on a wide and diverse range of topics.
Remember, in the words of Ralph Waldo Emerson: "Life is a journey, not a destination." Please join me on our journey and, like us, enjoy the ride!