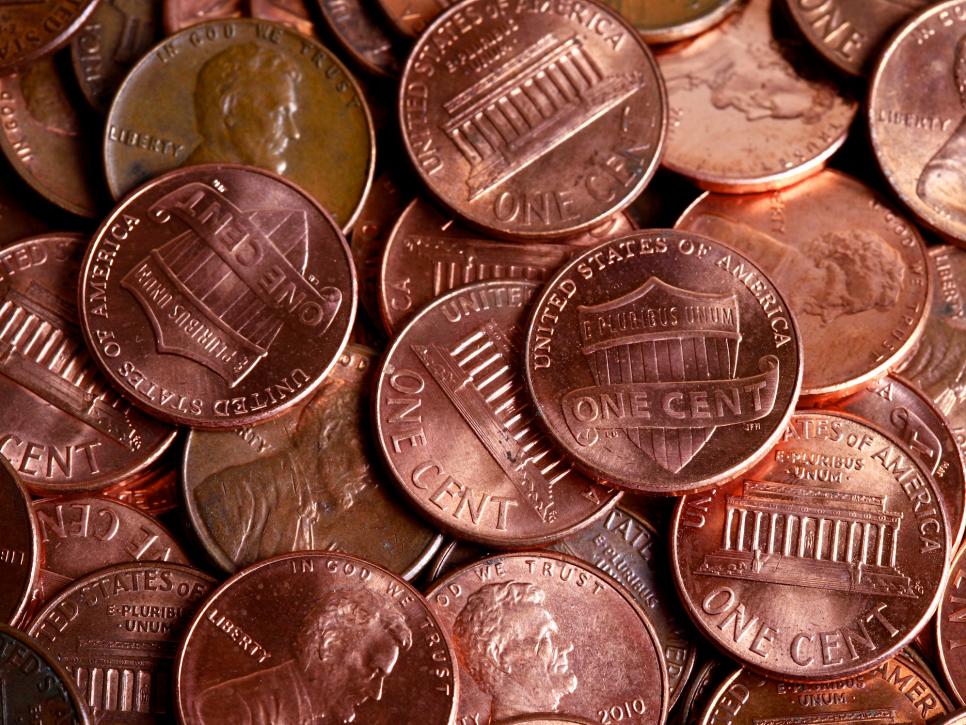 I observed the most interesting thing the other week. I was waiting to meet someone at the neighbourhood grocery store, King Kullens, here in Hampton Bays, and I watched two gentlemen walking all over the parking lot looking very closely on the ground for something. They walked back and forth, crossing over the areas that the other man had travelled, and kept on with great determination and concentration.
Curiosity finally got the best of me and, when I had finished my business with the person I was meeting, I asked what they were looking for and if I could help. They very politely declined my assistance and explained that they were retired fraternal twins who have lived in this area all their lives and that they walked every morning looking for pennies. They couldn't go home until they each found one, preferably heads up for good luck, and this hunt became their daily exercise. Both of them had already walked over six miles that morning and there was no end in sight as neither had found their penny yet. What a great tradition they share and a fun way to challenge one another and get exercise at the same time. On my way home, I saw them again at the Carvel ice cream store parking lot – still looking for their day's pennies.
Pennies are foreign to me now as Canada took them out of circulation in 2013 end everything is rounded to the nearest nickel. An astrologist once told me that whenever I found money on the ground, it was my deceased Dad sending me a message. I always smile when I find a coin, of whatever denomination, as I do think of my precious Dad every time.
I walk past the grocery store parking lot often on my long walks and, I have to admit, that I'm often littering as I walk – giving my two cents' worth to the twins or whoever else might find them.