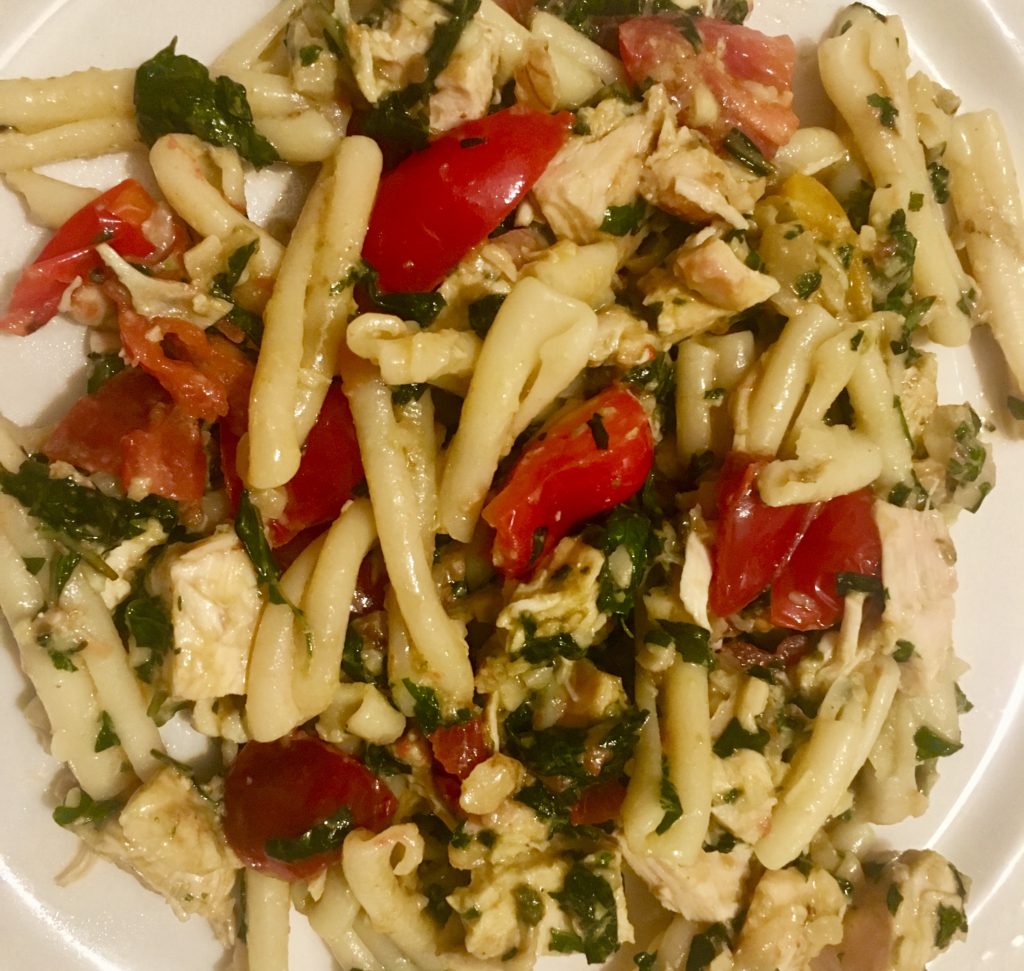 While we're staying in the Hamptons, we rent a basement suite from a dear Irish woman and her son in the village of Hampton Bays. As with any rental, the kitchen equipment is basic and you make the best with what you have to work with.
We had a large batch of fresh basil the other day that I decided to make pesto with (the organic and farm-stand produce available here is fabulous at this time of year). We had, I thought, all the ingredients and tools required to make it – until I started.
I threw everything into the blender and was starting to pulse before adding the oil and, as luck would have it, the motor seized up. I pulled everything out of the blender jar in batches and coarse chopped the fresh basil (~2 cups), garlic (4 cloves), and walnuts (~1/4 cup). I then took a round bottomed bowl and used the heel of a chef's knife to create a mortar and pestle. Once I had the ingredients in the bowl pulverized to a coarse texture, I gradually introduced the olive oil (~1/2 cup) and mixed until smooth. I then stirred in the freshly grated Parmesan cheese (~1/2 cup) until just combined.
I had cooked some Casarecce pasta, added some beautiful sliced cherry tomatoes, Kalamata olives and chopped roast chicken, but was concerned that I wouldn't like the coarser texture that my handmade pesto would provide. I was delighted that we really enjoyed it and that the small bits of walnut, garlic, cheese and basil actually added to the dish. I've always made my pesto very smooth, but this was a huge learning for me that sometimes a more crude or handmade touch is the key to a great dish. I encourage you to give it a try sometime (or at the very least, pulse a bit less to get the same results)!