I've always said that there is no such thing as situational integrity; you either have integrity or you don't…period. In just over a week, I've been touched by three examples of extraordinary honesty that left me feeling really good about people and humanity in general.

Ron's brother David recently rode up the Baja and then drove a car down from San Diego for us. Ron had given him two one hundred dollar bills to cover expenses. When he got to Cabo, he took the car to a local car wash for detailing. When David came back for the car, the young Mexican man he left the car with held out the money and said it must have fallen from David's pocket as it was found between the seats. Amazing! I hope David gave this fellow a big tip for his honesty.
The next situation was in the little town that I grew up in. I had just returned from traveling outside the country and had stopped in to the registry office to pick up the 2017 registration sticker for my car. As always, the service was excellent: professional, courteous and thorough. I obtained my sticker after paying by credit card and was on my way.
My Mom and I had a few more stops to make in town and I went to pay for something, only to realize that the money I had taken out from the bank the day before (10 brand new $20 bills – ironically $200, just like David's situation) was NOT in my wallet. I retraced my steps and immediately called the registry office to see, if by some small chance, it had fallen out there. When I identified the amount of money, the person who answered the phone said that Heather was in possession of the cash and to come by to pick it up. Of course I did so immediately, but I shook my head all day and couldn't believe how fortunate I was to come into contact with such honest people who exhibited the greatest integrity. They exemplify what doing business in a small town should be all about and I'm very grateful to them.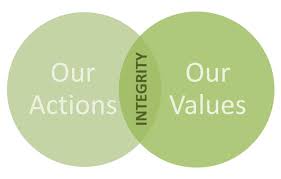 The third and final example was with an insurance broker in Calgary. My business partner and I took out life insurance back in 1995 to provide protection for one another in the event that something should happen to either one of us. She left the business in 1998 and I maintained a term life insurance policy ever since. My ten year term insurance recently came up for renewal and I was contacted by an associate of the firm I had dealt with since first taking out the policy. As I had been traveling out of the country, he asked that I come in to discuss my options with him in person as soon as I was back. Last night, we reviewed my financial affairs and, with total honesty and candor, Will told me that in all good conscience he would not recommend that I continue buying life insurance – I no longer needed it. He could have easily sold me more insurance, and I am grateful for the money he is saving me on an expense item I no longer require.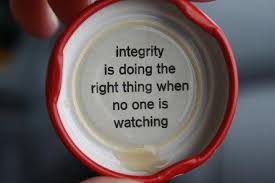 I found all three of these people to be rare role models as they exhibited honesty and integrity that, unfortunately, is rare in this day and age. Their actions inspire me and give me the greatest feeling about the goodness of some people.