Driving back from Southampton to Hampton Bays a few years ago, Ron and I came across an elderly gentleman who had some old treasures for sale beside the highway. He had an old and very rusted cast iron Griswold No. 8 Tite-Top Dutch Oven for sale. I hummed and hawed and we finally decided to buy it for $55 (that was before cast iron became incredibly popular, especially for an antique piece). I was just learning about the magic of cooking with cast iron at that time and wasn't sure how I would clean it up, what I would cook in it, never mind how we would transport this heavy piece back to Cabo from New York. At the time, I also mistakenly thought that I'd paid too much for this old rusted pot.
I wasn't in New York with Ron last summer, so I decided to take on the task of rejuvenating this old piece this year if I possibly could. I googled to find if there was any information on how to clean rusty cast iron and there was a great deal of resource material available, thank heavens. I chose one that looked simple and used natural cleaning ingredients. Here's what it looked like when I started: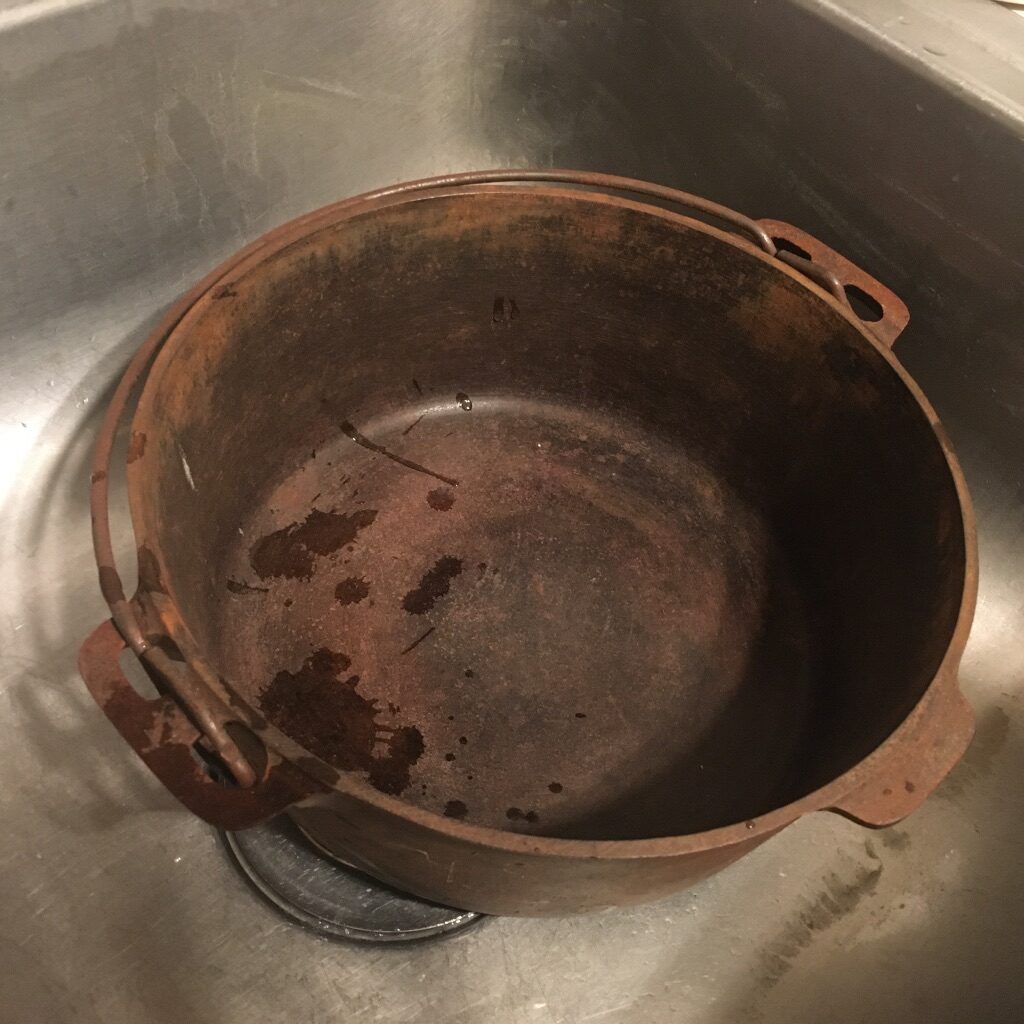 I made a paste of baking soda and water and spread it over the entire pot; bottom, lid and insert.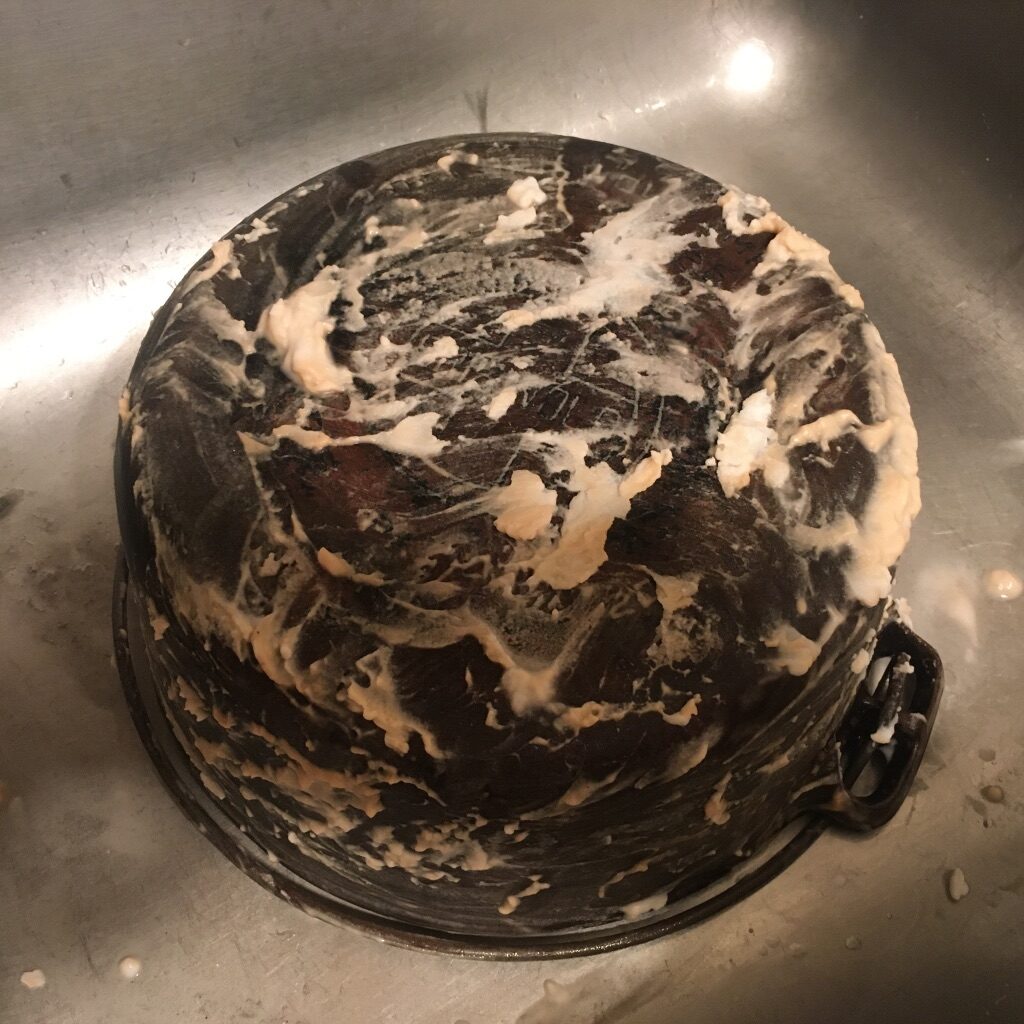 The next step was to pour white vinegar over each component separately and start scrubbing with a Brillo pad until the rust was lifted. It took lots of elbow grease, but when I rinsed everything off, the results were amazing!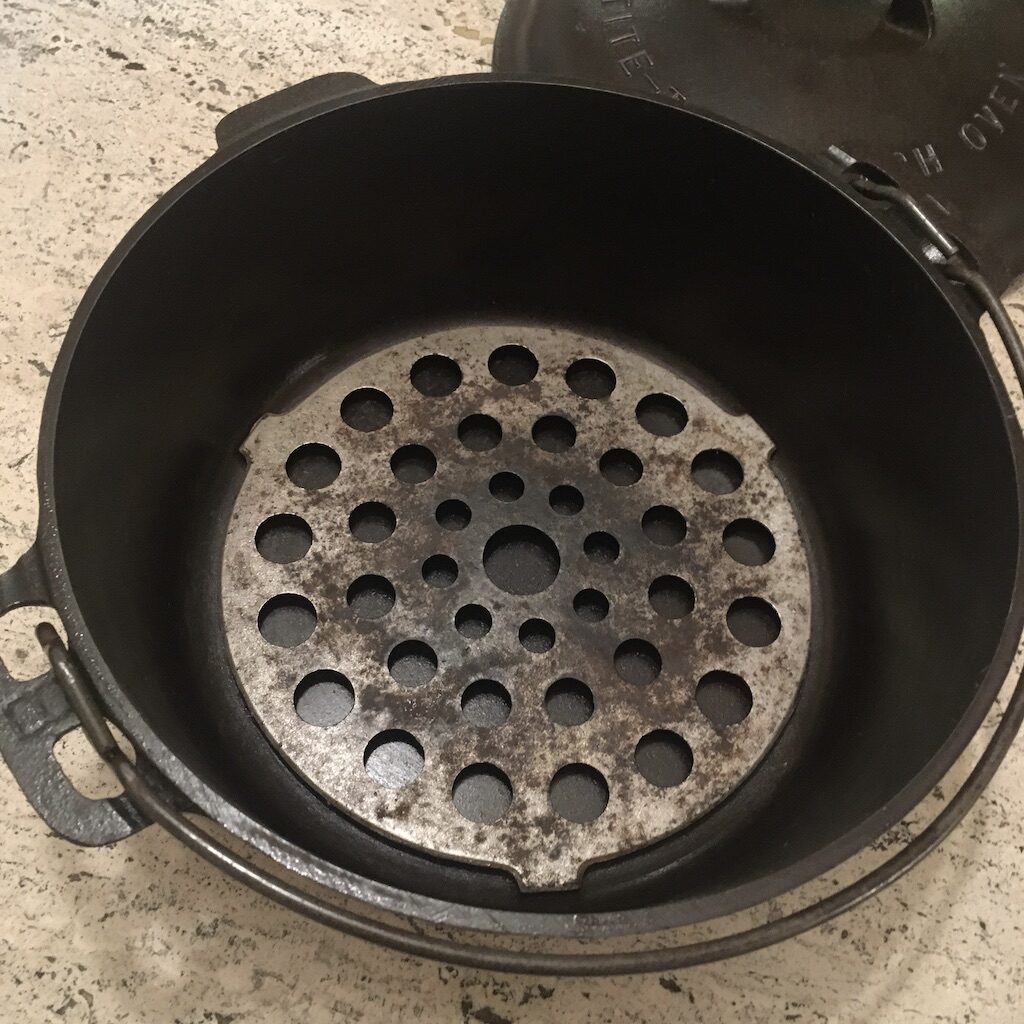 I find the best thing to season (to seal the surface and give your cast iron a beautiful black patina) and maintain (apply after every use) my cast iron with is ghee (clarified butter) as it has a high smoke point and keeps the rust away. Here is the finished product: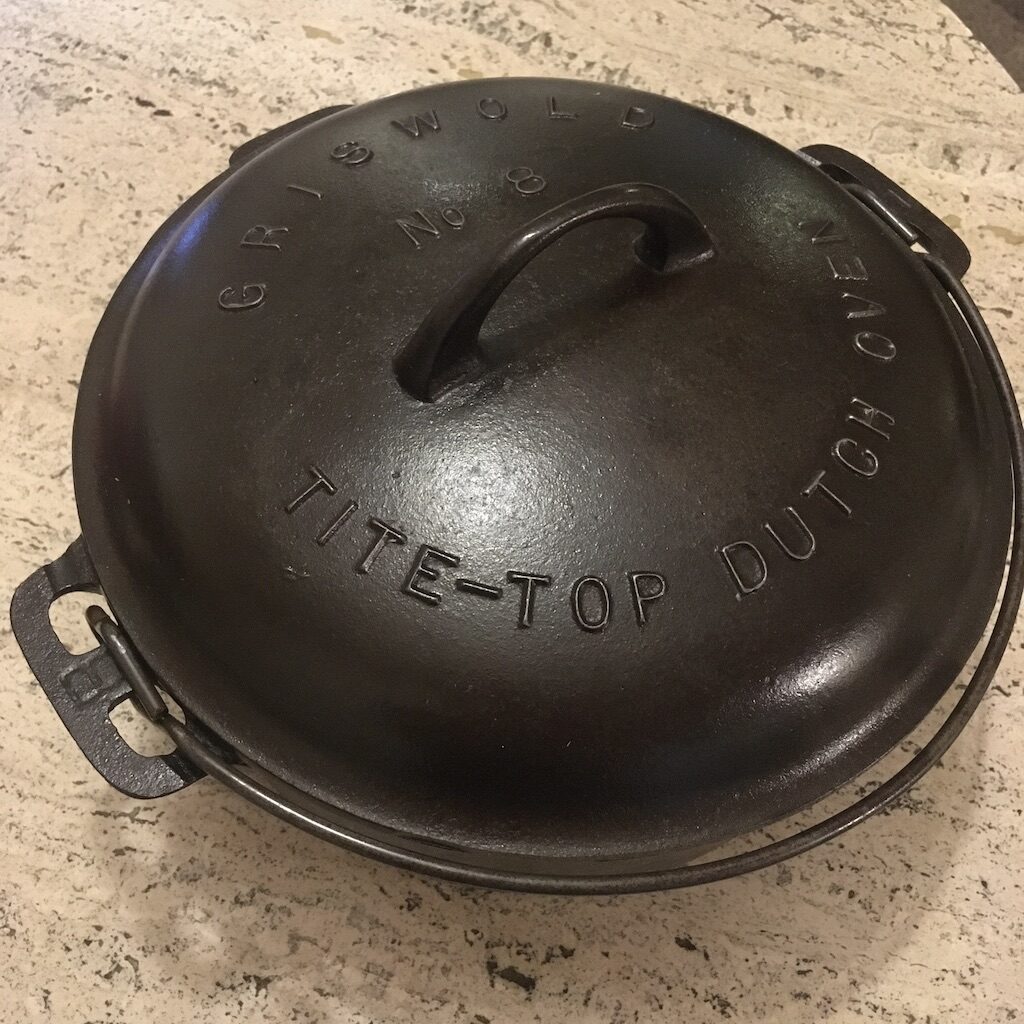 I was thrilled with how it turned out! I wonder who owned it before and what delicious food was cooked in it. I love that the pot has some history! It was definitely worth the money we paid and I'm very excited to bake some sourdough bread in it very soon!